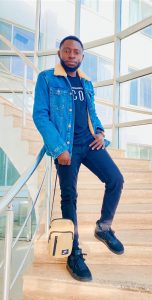 My name's CHRISPIN MUTABUNGA I'm here since last April when I arrived I didn't know anyone, after two weeks I went to the university for registration's purpose, I had same difficulties to speak and I couldn't hear what they were asking me, the man at the reception was kind to me, he directed me to the  international office.
I completed my registration and they explained to me how I'm gonna pass my exam, I felt very happy, I saw that the university was very beautiful because everyone was kind and I liked the organization of the university.
After 1 week later I took my exam of admission and I failed it unfortunately, meaning that I had to do preparetory English for me to do my masters. At end of April the university sent me the mail about my lesson online, it was in Beginning level. At beginning of May we started with the lesson it was very difficult for me because I couldn't know how to study because I couldn't get anything that the teacher was saying.
After just 1 month I learned the alphabet English and how to introduce myselff in English , our teacher in LA1 was GÜLSHAN, she was very smart and happy, she pushed us to improve our English, she cared about students in her classes like a mother and her children… Up to now all I know in English I learned it from her.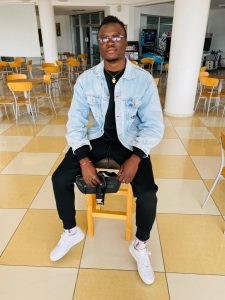 Hi my name is Souleymane Camara. I am writing this paragraph about preparatory English for my University Near East they have the best training and I find it very good why? Because when I just arrived I didn't know anything about English, but when I started the preparatory classes my comprehension levels evolved little by little and nowadays I feel very well and communicate well and teachers have all their time to explain to you a passage that you did not understand and whatever your difficulties in English they always help you pronounce well the words that tire you accompanied by homework to properly review the lessons learned during the day and every day I learn new ones in English thanks to their training that I appreciate Near East when we want we can thank you.